Muhammad Ali
Muhammad Ali's grandson Biaggio Ali Walsh left in awe after viewing Mike Tyson's 'GORGEOUS' pigeon flock
Legendary boxer Muhammad Ali's grandson, Biaggio Ali Walsh, talks about Mike Tyson's pigeons in an exclusive interview with FirstSportz.
Biaggio Ali Walsh is the grandson of the renowned and well-respected boxer Muhammad Ali and has gained recognition for his athletic abilities. Initially, on the football field, he was a running back at UNLV and has since signed with the PFL. Furthermore, Walsh lost his first MMA fight but now has a 5-1 amateur lightweight MMA record with consecutive Kos.
In his third fight, Walsh made his official PFL debut, won via a TKO, and won his next three fights as well. Subsequently, Walsh is currently awaiting his next bout on November 24 against Joel Galarza Lopez. Furthermore, in an exclusive interview with FirstSportz, Walsh spoke about his career and relationship with his grandfather. Walsh spoke about meeting Mike Tyson as a child and visiting him often. In addition, while speaking about Tyson's pigeons, Walsh stated:
 His pigeons were gorgeous pigeons. Like these aren't the pigeons you see with trash on their feathers, like these pigeons were gorgeous.

Biaggio Ali Walsh via FirstSportz
It is a well-known fact that Tyson heavily admired Ali for his career and had a close relationship with him. As such, Walsh first met Tyson when he was 12 years old, as his family and Tyson were family friends. Subsequently, Walsh remembers seeing Tyson's pigeons as a child and mentions how gorgeous they were.
In addition, Walsh mentioned how whenever he met Tyson, he would be a bit star-struck and admire his accomplishments. Additionally, Tyson and Ali were two figures who greatly influenced and motivated Walsh while he was growing up.
Muhammad Ali's grandsons are not interested in fighting Jake Paul
Celebrity boxing has been one of the most talked-about aspects of boxing in recent years. Subsequently, this has brought a lot of attention and interest to boxing. Especially from the fans of celebrities who would not follow the sport before celebrity boxing became a trend.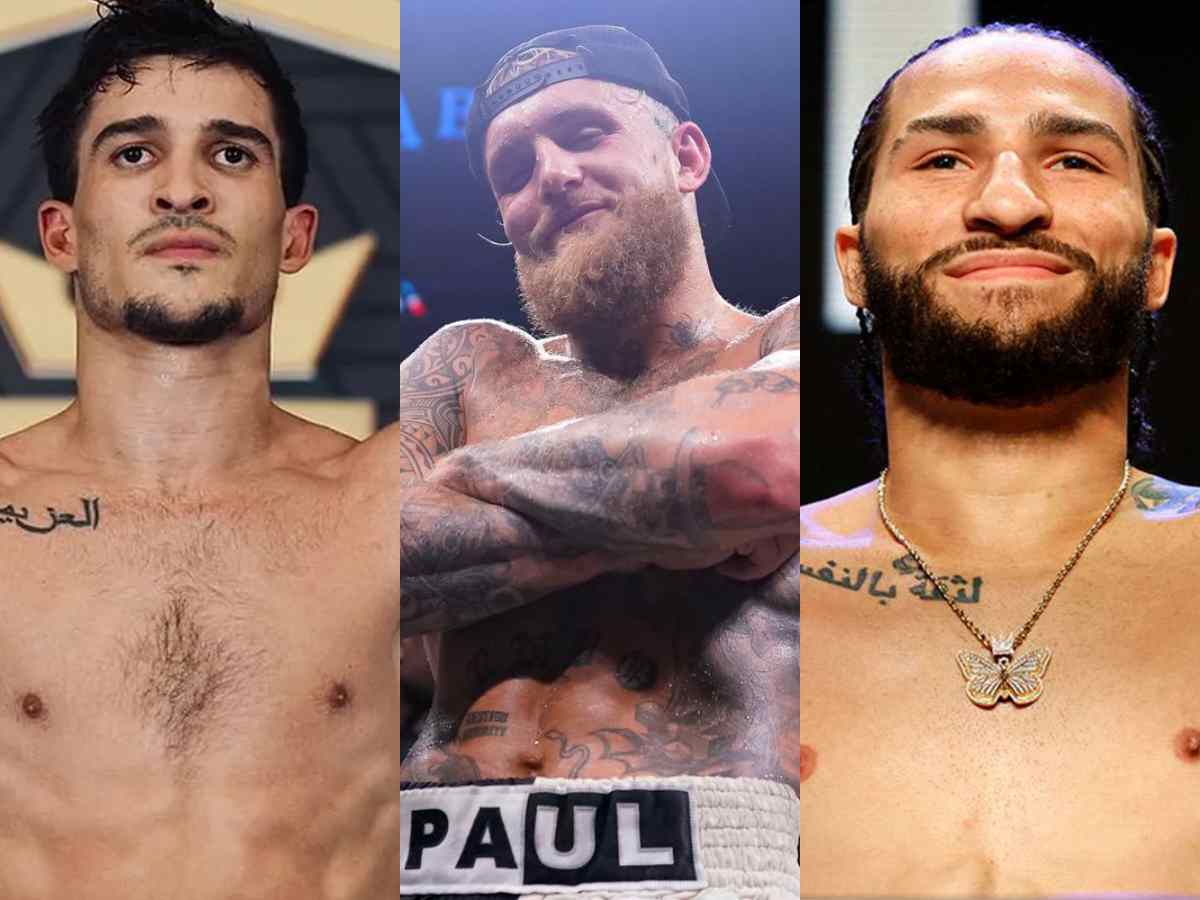 Within celebrity boxing, Jake Paul has become a well-known and prominent figure who has a record of 7-1. Paul has lost to professional boxer Tommy Fury and will be fighting another pro boxer, André August, next. In addition, Paul has expressed the desire to fight Walsh and his brother Nico Ali Walsh in MMA and boxing, respectively.
However, neither of Ali's grandsons is interested in fighting Paul, even if it involves a lot of money. Furthermore, they would rather solidify their careers because they already have a hard time proving themselves as legitimate fighters.